Another year of attending the GA Summit. Check.
Google Cardboard. Check.
Another year of having our minds blown by Google's capabilities and advances. Double Check.
more
Topics: Website Analytics, Marketing Data
The Story of how a Nofollow Link Building Strategy Drove Page 1 Rankings and Increased Organic Traffic 288% in 1.5 Years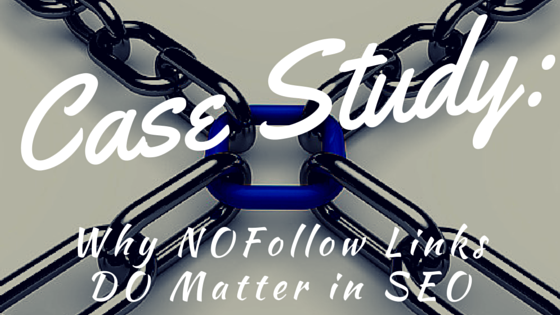 If you work in SEO – heck, even if you don't, you might be familiar with the terms nofollow and dofollow in regards to backlinks. It is greatly debated within the industry whether nofollow links carry any weight or even matter at all. So are nofollow links good for SEO? Well I am here to tell you today that NOfollow links DO matter in the world of SEO and link building. The stats and results provided below will show you how we were able to increase our clients' organic traffic by 288% in about a year and a half, WITH 89% BEING NOFOLLOW LINKS! There is a lot to discuss so let's get to it.
more
Topics: Internet Marketing, Search Engine Optimization (SEO), Website Analytics, Link Building & Acquisition, SEO, Marketing Data, Keyword Data
So you decided to take the plunge and start blogging about your passions. Good for you! You may have thought it would be a piece of cake setting up a blog and churning out some awesome content that would lead to tons of revenue in no time, right?! So what happened? You set everything up and waited just to realize that your blog isn't bringing in the cash flow you'd hoped.
more
Topics: Content Creation, Blogging, Email Marketing, Advertising, Ecommerce, Sales Generation