Recent Posts
First, let me start off by saying that hopefully there are some Pink Floyd fans reading this that got the title of my post. If not then you really need to go Google their CD "The Wall" and listen to it, but I digress……
more
Topics: SEO
Firstly I need to explain the title, as I am sure most of you are a little lost. GOAT is an acronym for Greatest of All Time, which is usually used when discussing and describing the Michael Jordan's of the world.
more
Topics: Internet Marketing, SEO
The Story of how a Nofollow Link Building Strategy Drove Page 1 Rankings and Increased Organic Traffic 288% in 1.5 Years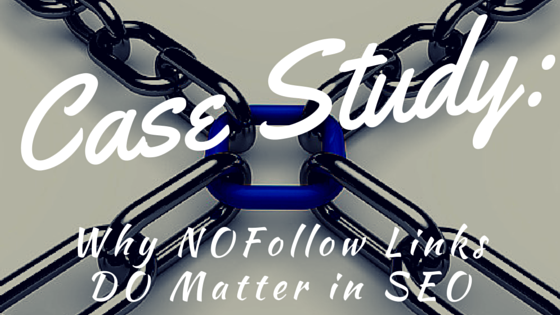 If you work in SEO – heck, even if you don't, you might be familiar with the terms nofollow and dofollow in regards to backlinks. It is greatly debated within the industry whether nofollow links carry any weight or even matter at all. So are nofollow links good for SEO? Well I am here to tell you today that NOfollow links DO matter in the world of SEO and link building. The stats and results provided below will show you how we were able to increase our clients' organic traffic by 288% in about a year and a half, WITH 89% BEING NOFOLLOW LINKS! There is a lot to discuss so let's get to it.
more
Topics: Internet Marketing, Search Engine Optimization (SEO), Website Analytics, Link Building & Acquisition, SEO, Marketing Data, Keyword Data